Dec
6
Good day my fellow attractors,
It cracks my mind when it comes to buying presents for Christmas , anniversaries, birthday (you name it)
I can hardly think of ideas on what to buy for all these occasions. Sometimes, it"s not that I don"t have the ideas but I always think that my ideas are too common and I always strive for something extraordinary.
Well, I believe that there are a lot of people out there have the same problem too. Perhaps you are one of them who share the same problem with me.
You may ask, "Why don"t I use the Lucid Dreaming method to solve this problem?"
Well, that"s a good suggestion but I always have more important things to dream of rather than dream of what present to buy.
A lot of people are suffering from last minute shopping and this often drives the "last-minute-shopper " mad and causes a lot of stress when they do not know what to buy or the item that they desire has run out of stock or have to wait for a long queue at the cashier counter while the children are getting out of control.
I"m sure you can picture the mess and the madness when it comes close to Christmas Day.
Christmas Day should be a happy occasion.
I would have pay a small sum of money to solve this madness, crowd and the environment that make you feel like want to scream to the top of your lungs.
Stress is no good for our health and for the process of manifestation you see. If you understand the Law of Attraction, you will know that it cost more to get stress than the small amount of money I can afford to pay to solve all these problems for me.
If you have the same opinion which is willing to pay a small sum of money to solve all these problems:
Christmas Lighting
Christmas Decoration
Christmas Shopping
Christmas planning
Christmas Presents
How to make this Christmas better than the past Christmas
The histories of Christmas from all over the world.
Christmas Cards
Christmas Hymns
Christmas Recipes
Christmas Carols
Christmas Music
Christmas Humors
And much much more
Then you should buy this ebook: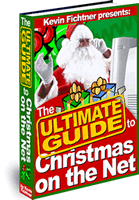 The Ultimate Guide To Christmas
Thank god that this book has buried in my hard drive for a year and I came across to that few days ago and got the idea to recommend it to you.
I can"t stop reading it. There are so many resources in the ebook and I"m having a dilemma now. To do my work or to click on the links in the ebook to find out what"s interesting.
I don"t want to be left behind!
What should I do? Give me some hint! HELP!
P.S. If you are a last-minute-shopper, share with me how"s your life like.
I would love to hear that.
amount of money
anniversaries
cashier
christmas day
christmas decoration
christmas lighting
christmas presents
christmas shopping
close to christmas
important things
last minute
law of attraction
lucid dreaming
manifestation
minute shopper
queue
stress
sum of money
willing to pay
If you enjoyed this article you may want to subscribe to my RSS feed. Thanks for visiting! Hope to see you again soon.
Related Articles
Please comment as a real person. Do not use your niche market as your name. This will cause your comment to be deleted. Be real and be friendly. Thank you.
Comments